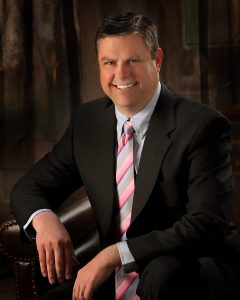 Tim Clark, Founder & CEO
As the founding member of nFUZION in 2002, Tim transitioned his role as CIO of ACCENT Marketing Services, after a successful exit of the business to new owners.  Tim's entrepreneurial spirit continued as he founded multiple companies, each of which have produced tens of millions of dollars in recurring revenues.  Tim has worked across multiple industry segments with some of the most notable brands in the world, such as Sears, General Electric, Amana, Maytag, Panera Bread, AMC Theaters, REI Outdoors, Air Canada, jetblue airlines, NASCAR, The Collegiate Licensing Company, Discover Card Services, Moe's Southwestern Grill, Applebee's, IHOP, Harley-Davidson, among others.
Tim's primary role as CEO, is to focus on strategic and long-term growth initiatives.  Tim works to foster an entrepreneurial approach and mindset for his employees, and enjoys helping executive leaders solve important Information Technology challenges to understand their strategic future.
—————————————————————————————————————————————————————————–
Stacy has been an HR, organizational development and process improvement leader for more than 20 years, with IT talent acquisition/development as strong focal points.  Highly resourceful and goal oriented, Stacy has successes at Fortune 500 companies, as well as medium and small companies, to include: Reduced multi-million dollar spending by 43%, while at the same time streamlining processes that increased performance metrics by 22%; created and managed new online service offerings generating $9M in revenue per year; and starting IT and engineering staff augmentation businesses with multi-million dollar revenue streams.  Stacy also authored a book, High Performance Recruiting: A Practical Guide to Becoming a Valued Business Partner, has earned the SPHR, SHRM-SCP and Lean Six Sigma Green Belt certifications, and has graduate degrees (Master's and PHD/ABD) in Organizational Development.
Stacy is versatile wearing many hats, from managing data services projects, account management, software implementation and administration to HR Leader and Vendor Relations.  Stacy's primary role at nFuzion is developing and leveraging employees' talents, technology, processes, and other resources that result in operational efficiency, profitability, and a superior client experience.
—————————————————————————————————————————————————————————–
Highly energetic sales executive with a proven track record in achieving exceptional results through executive level relationship management, consultative selling and creative solutions to complex business problems. Danny possesses strong skills in leadership, sales, communication, strategic planning and motivational speaking. He has led multi-functional teams to solve and deliver solutions to address diverse business issues and capitalize on marketplace opportunities.
Danny came to nFUZION from a varied background, with the most recent serving as COO for Paula York, Inc, which provides Executive Search Consulting and General Staffing solutions. Prior to Paula York, Danny spent the previous 14 years working directly in the IT industry primarily in the role of sales working with such companies as Keane, Inc., a $3 billion IT outsourcing firm and GE Capital IT Solutions, a $10 billion IT services company.
—————————————————————————————————————————————————————————–
Are you a candidate and want to discuss our services?  Meet our Recruiting Team!